Our Mission and Core Values
Wings Foundation provides financial grants to American Airlines flight attendants who are in critical need of financial assistance due to illness, injury, or disability; or who sustain damage to their primary residence by a natural disaster or catastrophic event.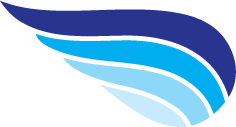 Core Values
Wings Foundation's commitment to our recipients and our volunteers provides the basis of which our core values support the mission.
Community
The foundation is committed to creating a welcoming, inclusive and collaborative community accentuated by a spirit of charity. The foundation values volunteers from different backgrounds and is committed to creating an atmosphere of trust, safety and respect in a community characterized by a diversity of people and ideas.
We believe in working with and learning from one another, sharing our knowledge to advance our mission. We recognize how our work intersects with larger goals, and foster support of each individual in our volunteer world.
We know that each person and our organization can always do better. We don't hide from mistakes but use them as a chance to grow. We give feedback openly and proactively seek it for ourselves. We encourage the personal and professional growth of the team and strive for awareness of who we are and how we impact our community.
Ethical Conduct
The foundation takes pride in developing ethical and responsible leaders committed to the common good and empowered to engage a diverse and changing world. We proactively work to shift how we do things to be increasingly inclusive and involve those who have been traditionally marginalized.
Compassionate Service
The foundation embraces moral and social tradition by its commitment to serve with compassion.
We care about each person's cognitive, social, emotional, and physical well-being. We are there for each other which better prepares us to be there for our colleagues in need.
Confidentiality
The foundation holds all information in trust and strict confidence and agree that it shall be used only for the purposes required to fulfill application qualifications. Information provided shall not be used for any other purpose or disclosed to a third party.
Respecting the privacy of our recipients, donors, and volunteers is a basic value of Wings Foundation. Personal and financial information is confidential and should not be disclosed or discussed with anyone without permission or authorization from the President. Care shall also be taken to ensure that unauthorized individuals do not overhear any discussion of confidential information and that documents containing sensitive information are not inadvertently shared.