Wings Foundation is proud to be a 100% volunteer-run 501(c)(3) organization. No one receives a salary. That's how we are able to grant nearly all the money we raise to flight attendants who qualify for assistance. We are flight attendants helping flight attendants.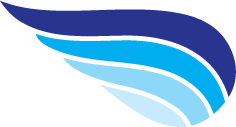 We are always looking for spirited volunteer flight attendants interested in helping fellow colleagues. Our volunteers come from all flight bases across the system.
Do you have experience in a specialized area?
Explore all volunteer opportunities:
Grant writing
Social media
Web design
Graphic design
Social work/case work
Photography
Video production
Fundraising
Writing/editing
Event production
In addition, each base has a committee of local volunteers who assist with Wings awareness and fundraising events.
How we honor our volunteers
Marie Lockbaum Legacy Award Recipients
2009 Marie Lockbaum
2010 Robert Amaya
2011 Patty Baker
2012 Patricia Howitt
2013 Kathy Crandall
2014 Sam Gooch
2015 Forrest Blake
2016 Debbie Roland
2017 Joe Stanko
2018 Brenda Jacobson
Patti Baskin-Palmer Award Recipients
2012 Patti Baskin-Palmer
2013 Mike Saxton
2014 Sharon Gambrell
2015 Jane Dineen
2016 Geoff Stafford
2017 Betty Langford
2018 Krichelle Zuniga
In 2019, Wings Foundation created a new award honoring all three founders: Ada, Marie and Patti.
Wings Foundation Founders Award Recipients
2019 Juliana Ruggiero
2020 Anne Elfant
2021 Kazumi Chapa
2022 Stephanie Mckee