Wings Foundation endeavors to financially assist flight attendants who are on the sick list and have nearly depleted their sick time.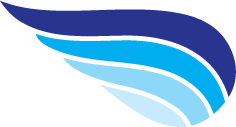 Wings Foundation exists primarily through the generosity of your fellow flight attendants
See our FAQ page for any questions you may have as you complete this application. If you have additional questions, please email wings@wingsfoundation.com for further assistance.
An American Airlines mainline flight attendant facing an illness, injury, or disability that causes a critical need for financial assistance must meet these requirements for consideration:
Active on the American Airlines APFA System Seniority List
Five (5) hours of sick time available or less
Presently on the sick/absence list or projected to be removed from service a minimum of forty-five (45) days with substantiated medical documentation
Hold less than two (2) months of usable income to cover household expenses
Provide a completed Flight Attendant Health Relief application along with supporting documentation outlined in the checklist